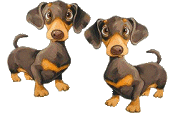 We offer fabulous boarding for both cats and dogs at
Heartland Animal Center!
****JUST CLICK ON THE IMAGE OF THE ROOMS TO SEE YOUR PET****
Resort Rooms are available for dogs or cats that prefer a little privacy and the added comforts of home. Resort Rooms each have their own unique theme and include flat panel TVs with movies, a comfy bed plus web camera viewing for you.
In addition to three play times a day, our Resort Room boarders receive noon and bedtime treats.
The Resort Rooms are very popular so we recommend that you make your reservations early.
Office Hours
Check-In and Check Out Times
M-F 7:30 a.m.- 5:00 p.m.
Saturday - 8:00 a.m. - 12:00 p.m.
Sunday - Closed
After Hours Pick Up
Saturday evening - 5:00 pm to 6:00 pm
Sunday evening - 5:00 pm to 6:00 pm
​
We do not offer check-out on holidays
If you pick up before 10:00 am,
you will not be charged for that day.
Our deluxe kennels are clean, safe and secure. Our packages offer 3 play times in the fenced exercise yard individually, meals served morning and evening and treats at noon.
Our kitty friends have private accommodations too. Our condos have space for your kitty plus a separate area for the kitty box. They receive a soft bed plus toys and a TV with a movie.
If your pet has a medical condition, we are able to monitor and care for your pet as a special needs boarder. You can rest assured that your pet will receive their medication and attentive care from our trained team under veterinary supervision. Many people choose to board their pets with us because of our special care expertise and our clean, safe, state-of-the-art facilities. A special needs boarder is any pet requiring medication and/or special monitoring by our staff
Vaccinations Requirements
Dogs: DA2PP yearly, Bordetella (within 6 months) & Rabies (every 3 years)

Cats: FDRC-C yearly, Bordetella & Rabies yearly
​
For protection, vaccinations must be current and administered by a licensed veterinarian. A printed copy or phone confirmation of your pet's vaccination history is required prior to admittance.
We are always happy to update your pet's vaccinations upon check-in. If you have any questions about required vaccinations, please feel free to call us for more information.